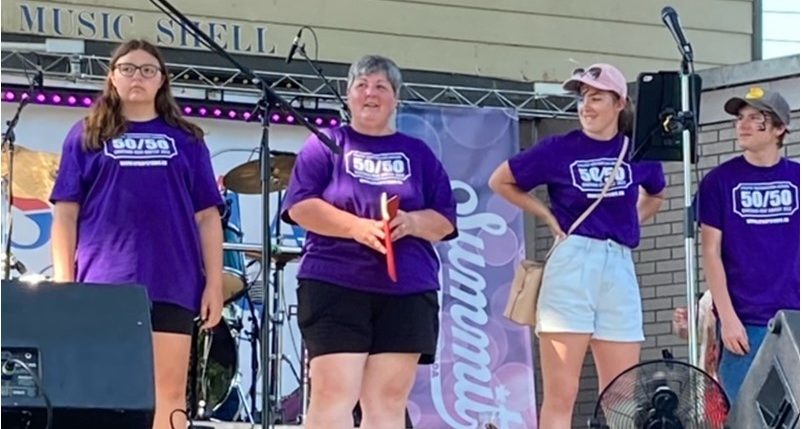 The Epilepsy Southwestern Ontario Chatham Ribfest 50/50 Draw has now ended. The total amount of the pot was $13,520. 
Sandra Pidduck, Chatham-Kent Epilepsy Educator, and some volunteers announced that the winning ticket was bought online by Deanne Glassford. She won $6,760.
Congratulations to Deanne and thank you to all who bought tickets for the event and all the wonderful volunteers who helped to sell tickets at the Ribfest and the Canada Day Festivities.