The H.O.P.E. Award (Helping out People with Epilepsy) is presented annually at our spring gala to a person, group of people or organization who has shown great care and compassion and made a difference in the lives of people living with epilepsy. 
Past Recipients:
2022 – Ava Pitre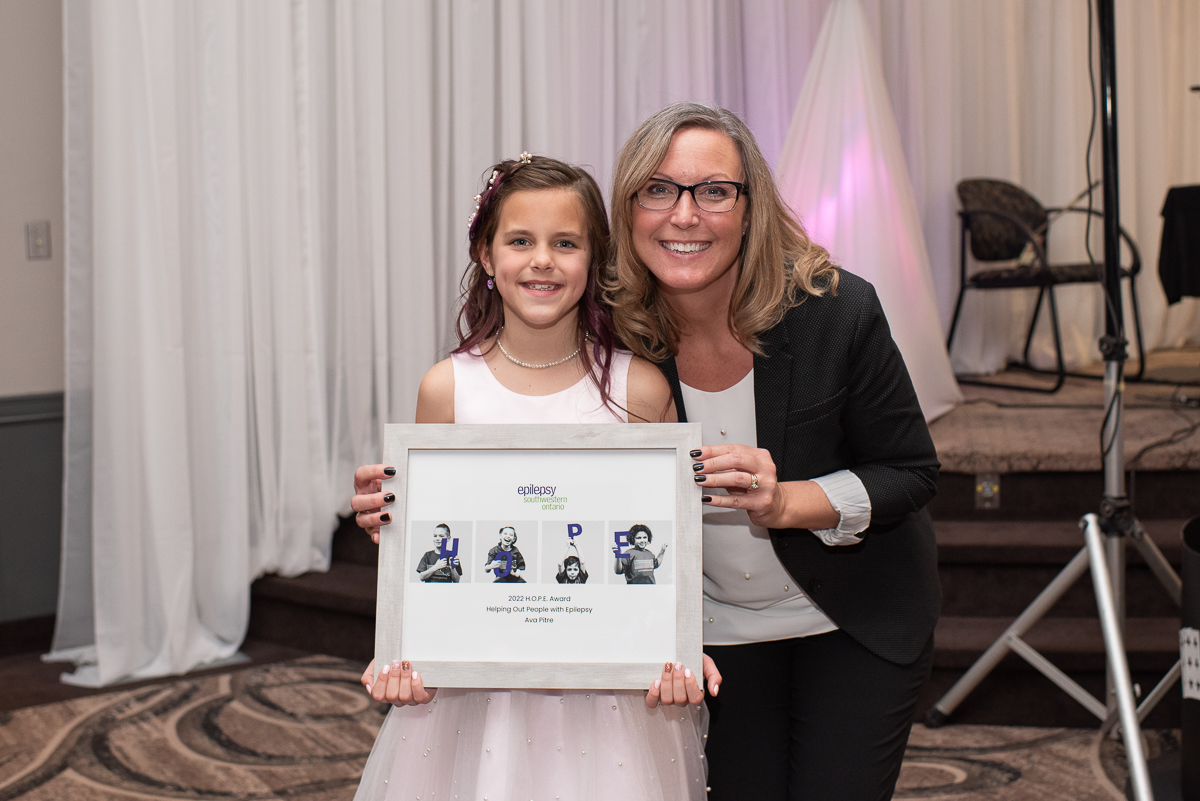 Ava Pitre is a very special 9 year old epilepsy warrior, who has made helping people with epilepsy her main agenda. Recognizing the peace of mind that her anti-suffocation pillow brought to her own family, she began a fundraising mission to provide pillows to other local families. Ava's passion for spreading epilepsy awareness drives these Epilepsy Awareness Month fundraising efforts, which have raised thousands of dollars and provided pillows to 28 families (and climbing) living with nocturnal seizures! Ava's compassionate heart and commitment to spreading epilepsy awareness have earned her this year's H.O.P.E. award.
2021 – Techdoz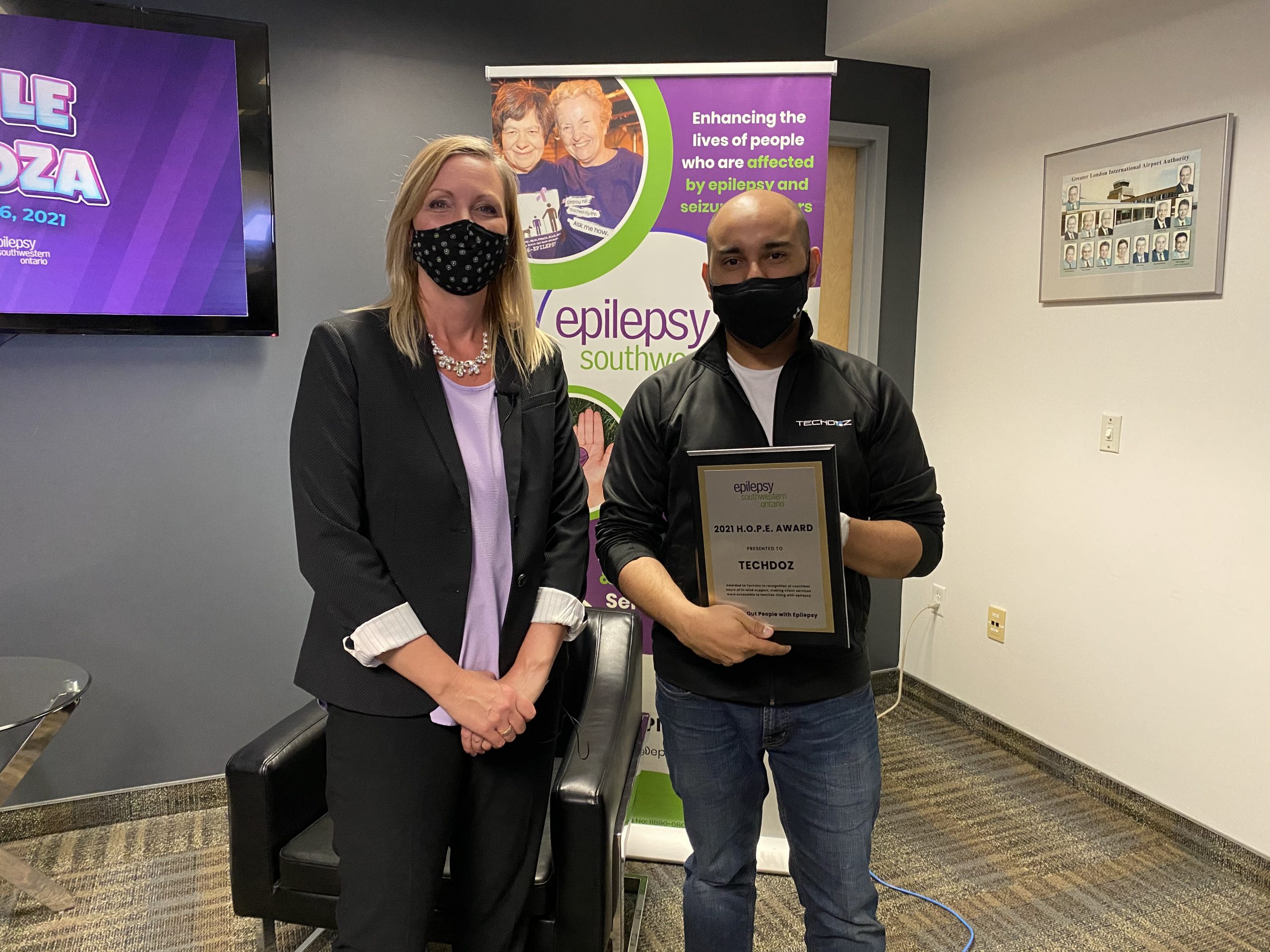 Techdoz has allowed Epilepsy Southwestern Ontario (ESWO) to remain current and thrive in an ever changing technological world. With the in-kind support of Techdoz, the professionalism of ESWO online events have been enhanced, and client support has been made more accessible. Their staff team works tirelessly to provide prompt knowledge and expertise, addressing any technical difficulties that arise. On behalf of ESWO, thank you, Techdoz for your continuous sponsorship and support.
2020 – The Oke Family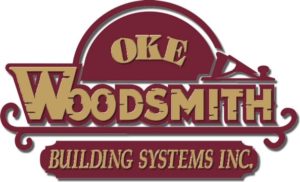 This year we would like to recognize the Oke family. They have poured hours into fundraising, and have raised an extraordinary amount of money in order to help us provide support and educational services to people living with epilepsy. Their annual golf tournament has raised over $57,550 to date. We are grateful for their contribution, although it is not just about the funds raised. With so many sponsors, donors and event attendees, the Oke's have helped to increase epilepsy awareness – our ultimate goal!
2019 – Kathy Speechley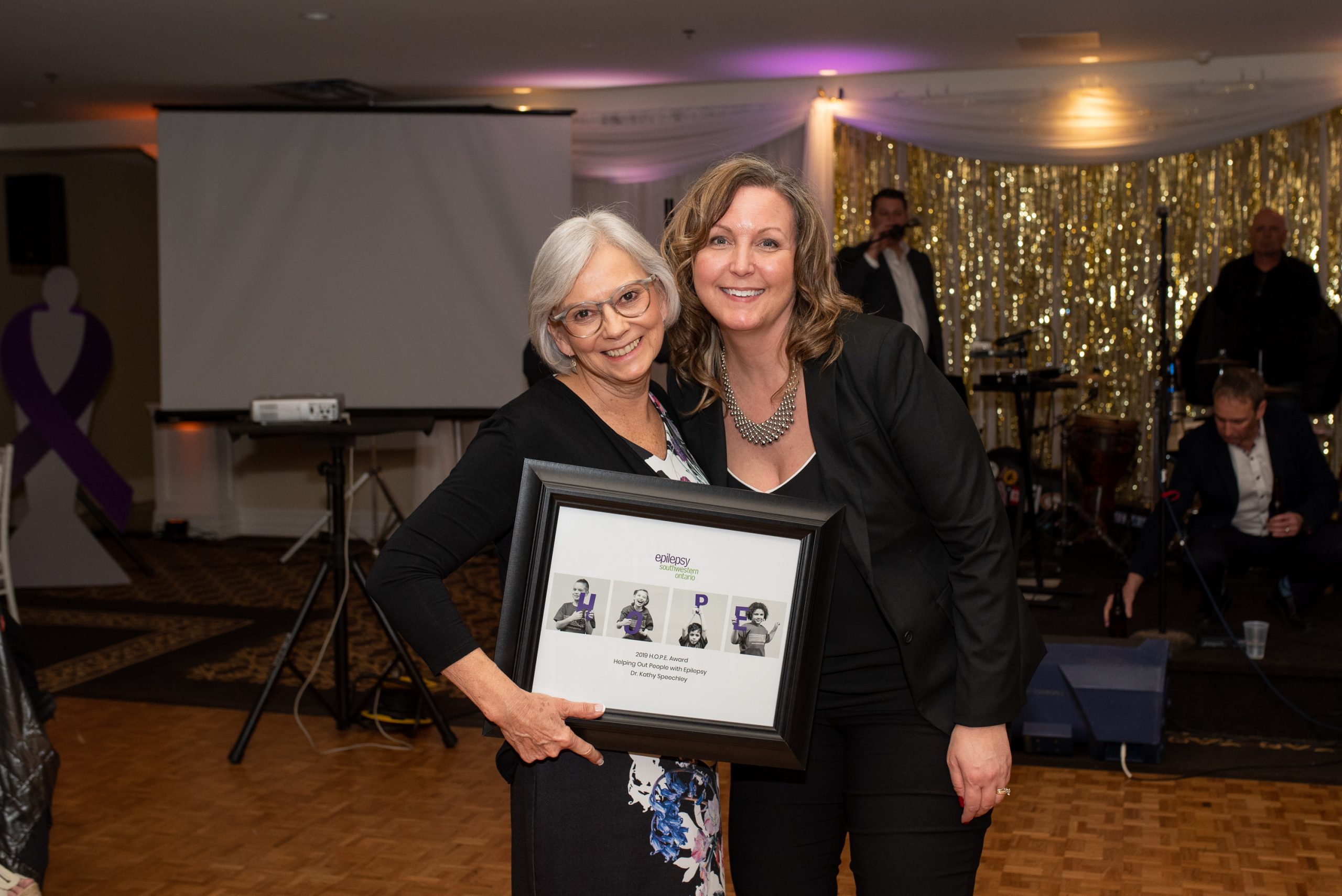 Dr. Kathy Speechley is an epilepsy researcher, champion, donor and advocate. She has mentored graduate students who publish research that is vitally important in our advocacy initiatives. Her research is used in our conversations with policy makers and when we develop programs to improve life outcomes of children living with epilepsy. Kathy is leading a national study of 400 children to assess the most important child, family and health care determinants of good quality of life in epilepsy. Her evaluation of our grade 5 program has led to over $1.5 million in funding for Community Epilepsy Agencies to deliver the program to school children across Ontario. Her tireless commitment to supporting families with epilepsy makes her a worthy recipient of this 2019 H.O.P.E. Award.
2018 – OBI & EpLink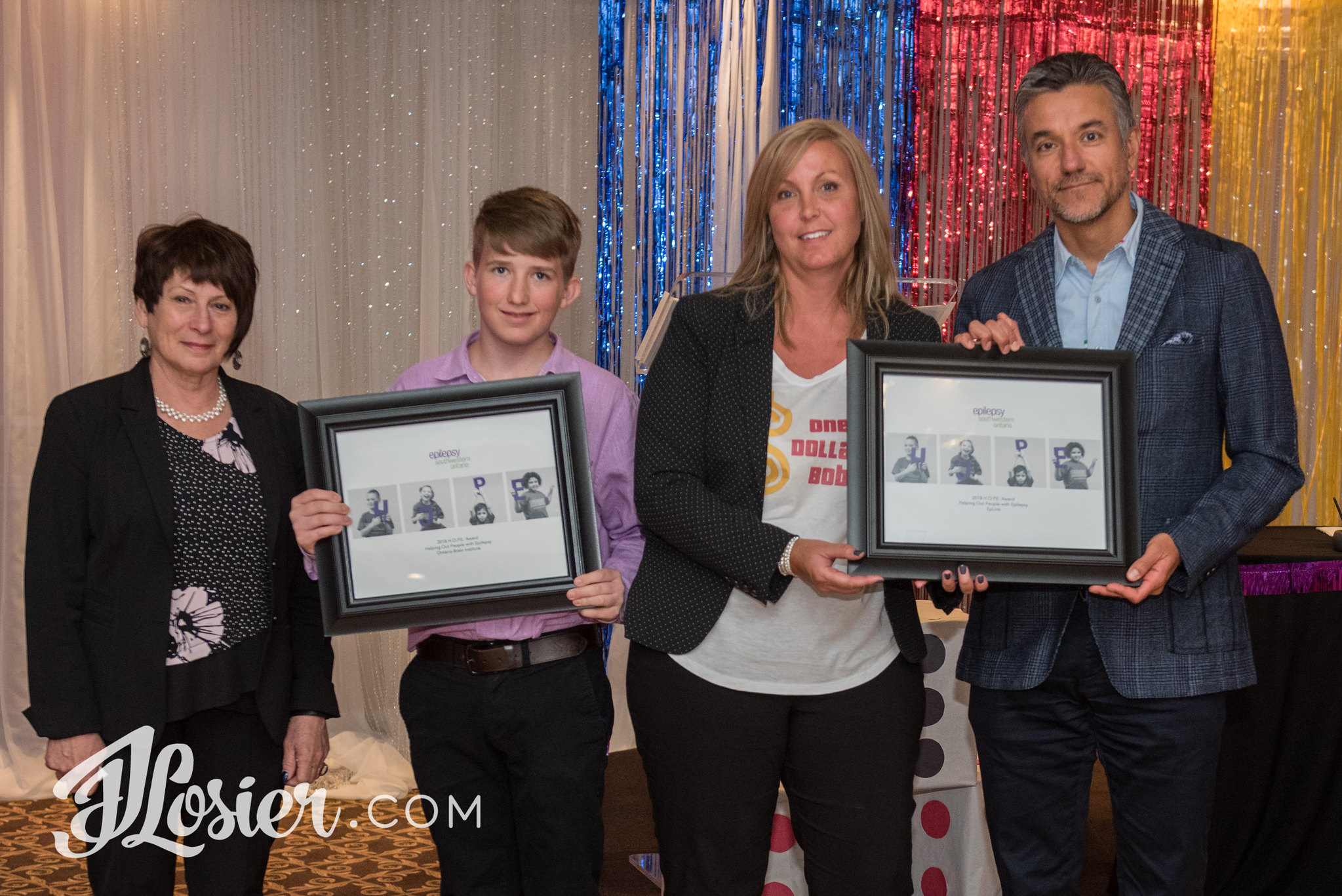 This is Epilepsy Southwestern Ontario's highest honour and we are pleased that the Ontario Brain Institute & EpLink (the Epilepsy Research Program of OBI) have been chosen to receive the 2018 H.O.P.E. Award, for being leaders in brain health in Canada. Their commitment to investing in people with brain conditions gives us hope that there will be earlier detection, better treatment, improved quality of life and a cure for epilepsy.
2017- Chase Cartwright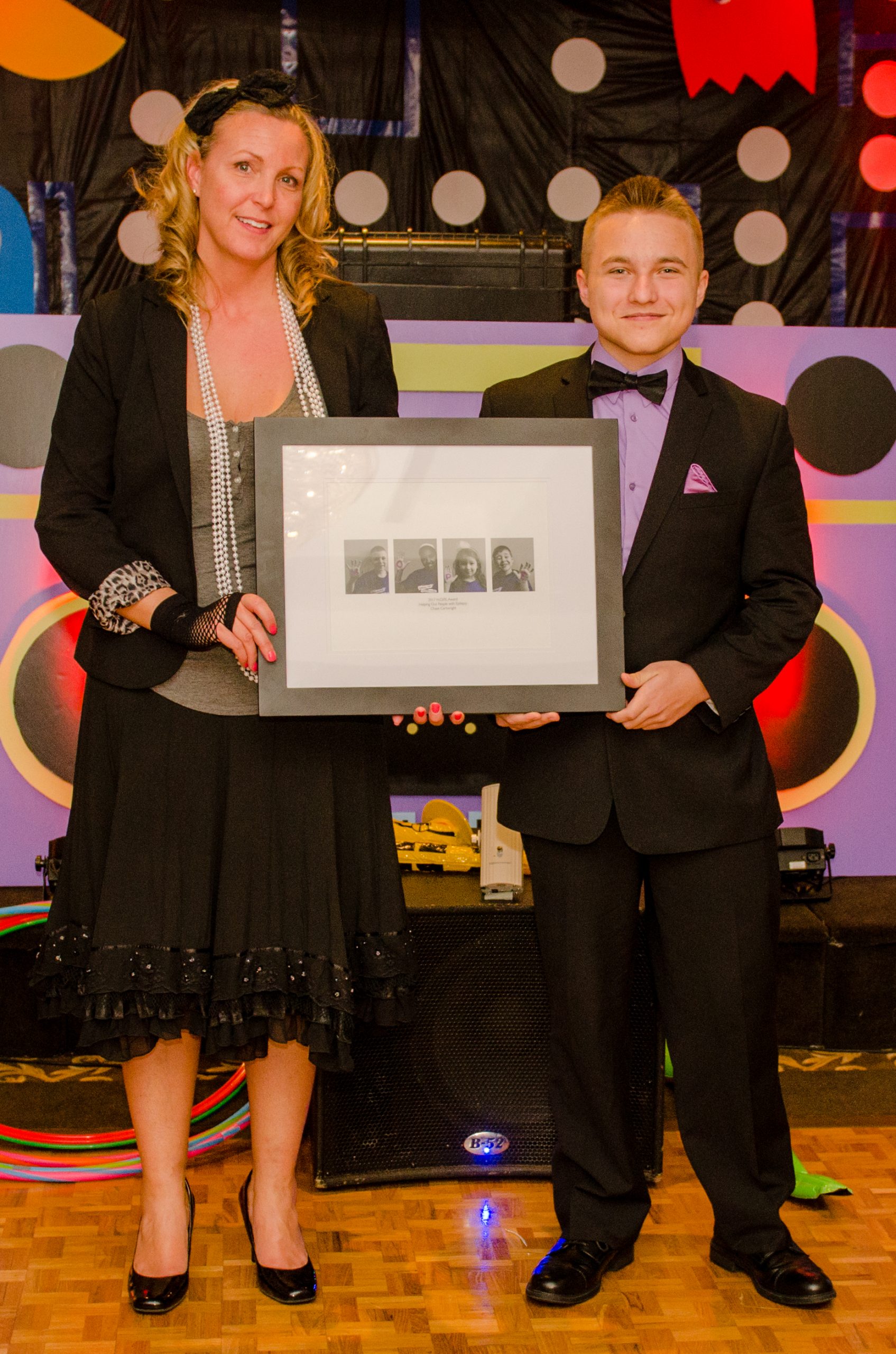 Chase Cartwright's Ride for Epilepsy from Windsor to Toronto started off with an ambitious fundraising goal of $5,000. With his determination and support from donors and sponsors, Chase surpassed his goal with over $7,500. The pledges and sponsorships created a discretionary fund called "The Chase Cartwright Fund". This fund will help people living with epilepsy access crucial seizure safety items to help them live well. Chase is receiving the 2017 H.O.P.E. award for his compassion, determination, and desire to raise epilepsy awareness.
2016 – Mike Schlater, CEO, Dominos Pizza of Canada Ltd.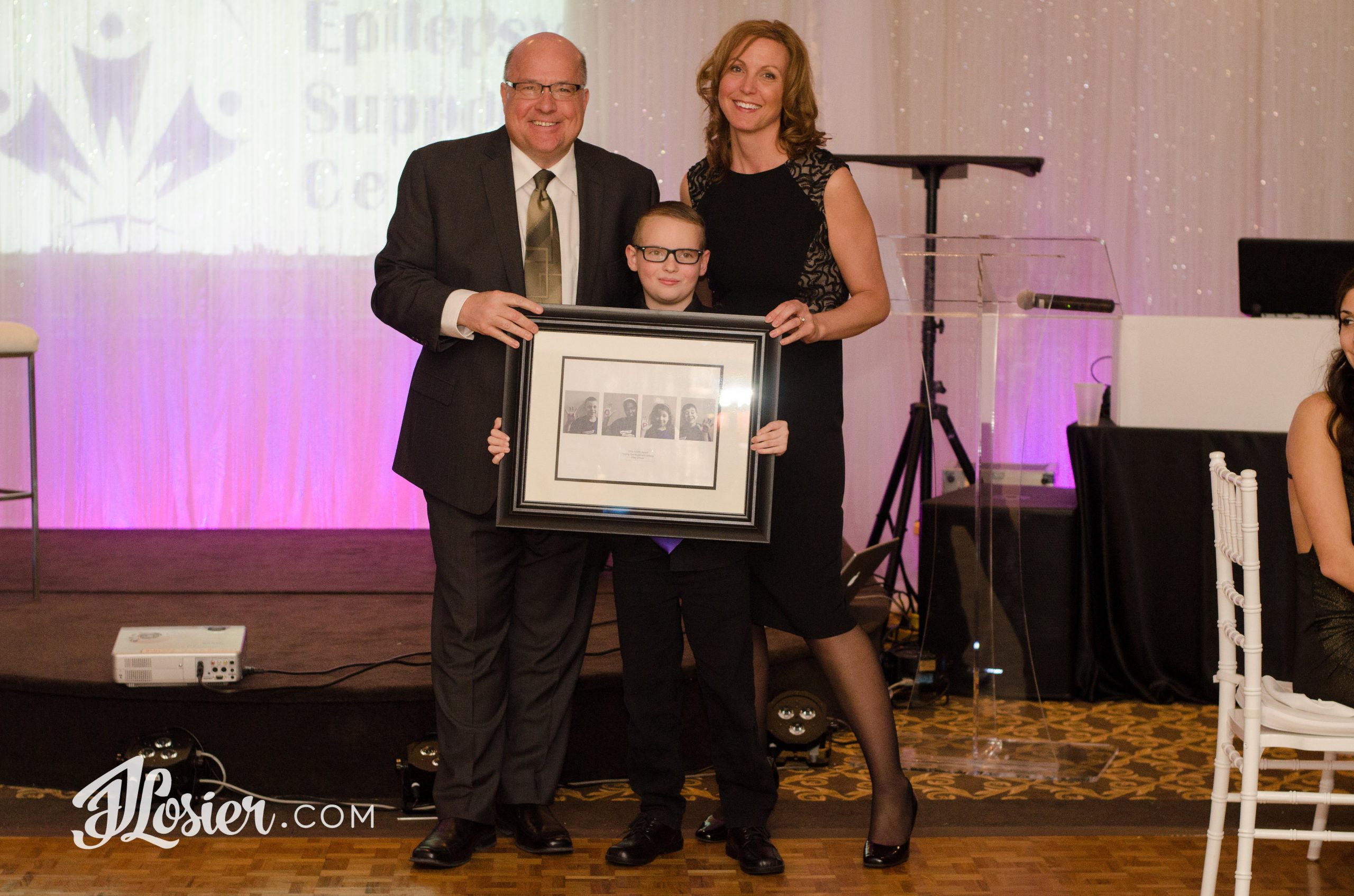 Mike Schlater has been a significant contributor to the education programs at The Centre. His generosity allows us to provide classroom presentations, teacher in-services and Seizure 101 presentations in both the Thames Valley and Windsor/Essex regions. Additionally, Mike sponsors Domino's Pizza Days in local schools, which is our largest Epilepsy Awareness Month fundraising campaign! Mike is receiving the 2016 H.O.P.E. award for his efforts in helping to raise awareness throughout Southwestern Ontario.
2015 – Steve & Peggy Gillis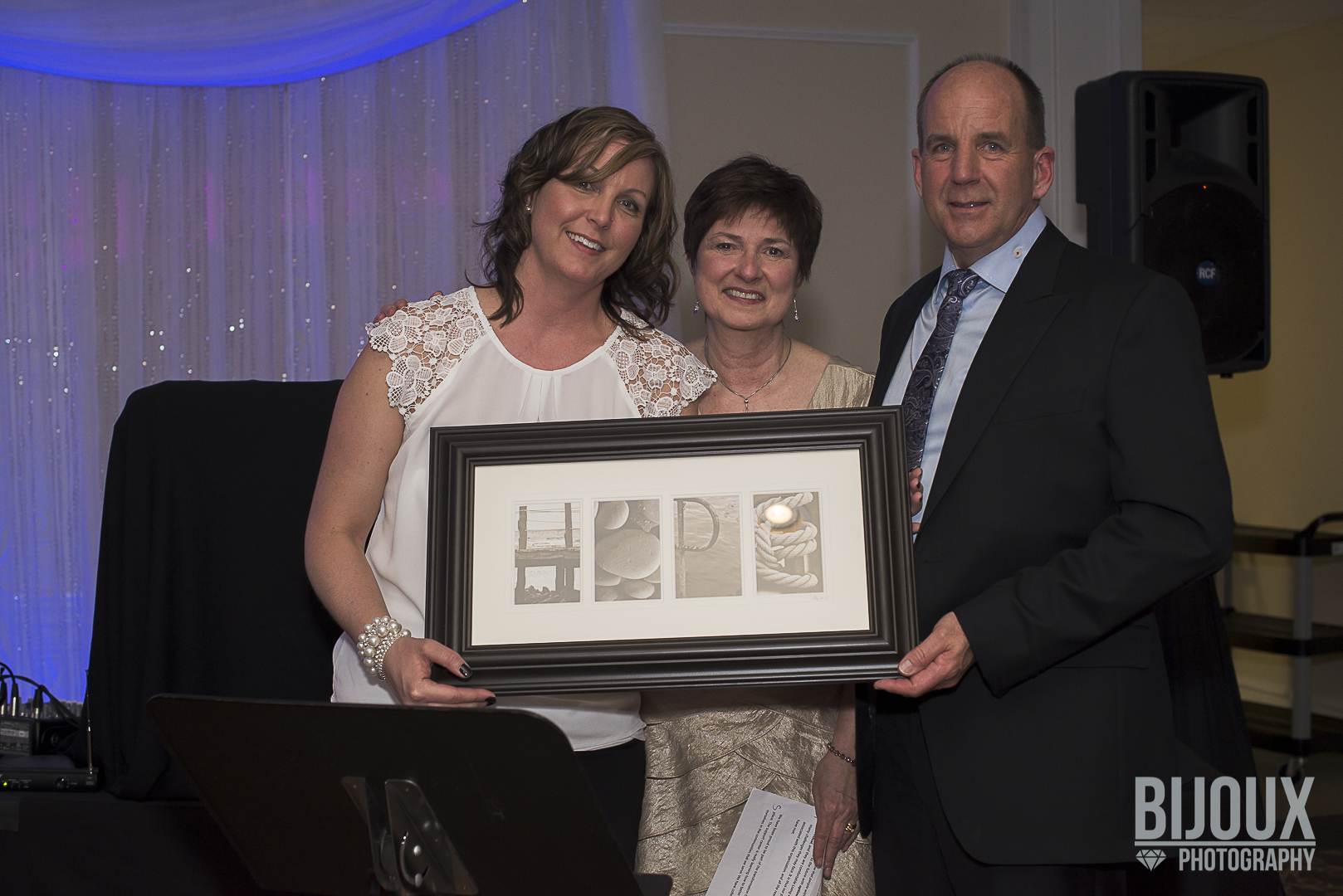 Steve and Peggy Gillis have been long time supporters of Epilepsy Support Centre. This Gillis' have both sat on our Board of Directors, helped to secure funding and spent time as volunteers. We are honoured to recognize them with this year's award.
2014 – Pediatric Epilepsy Team at Children's Hospital – London Health Sciences Centre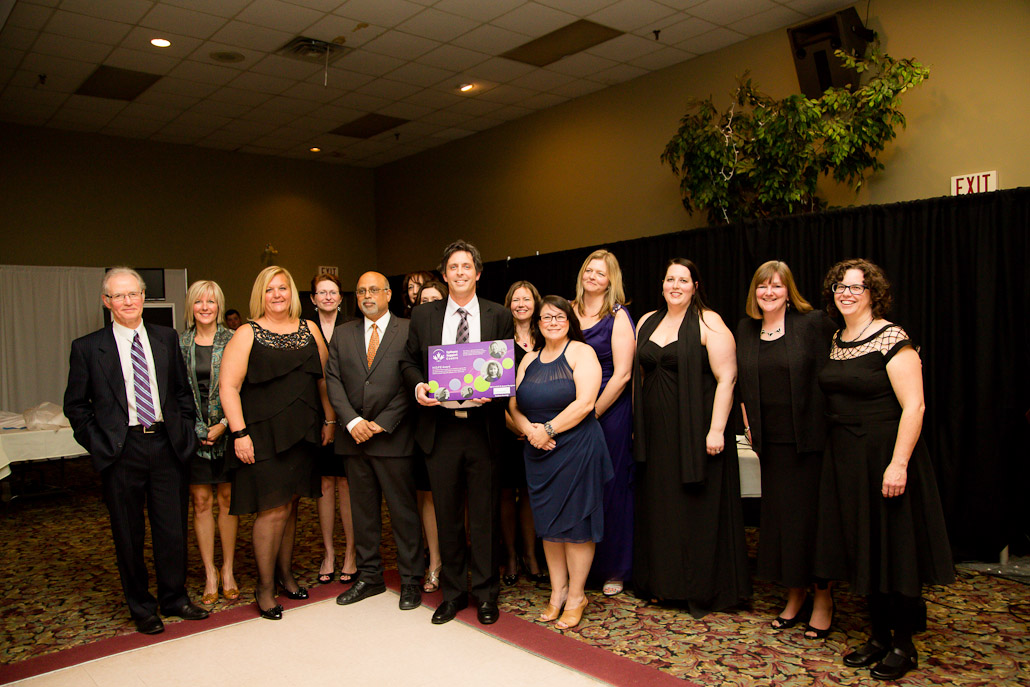 2013 – 3M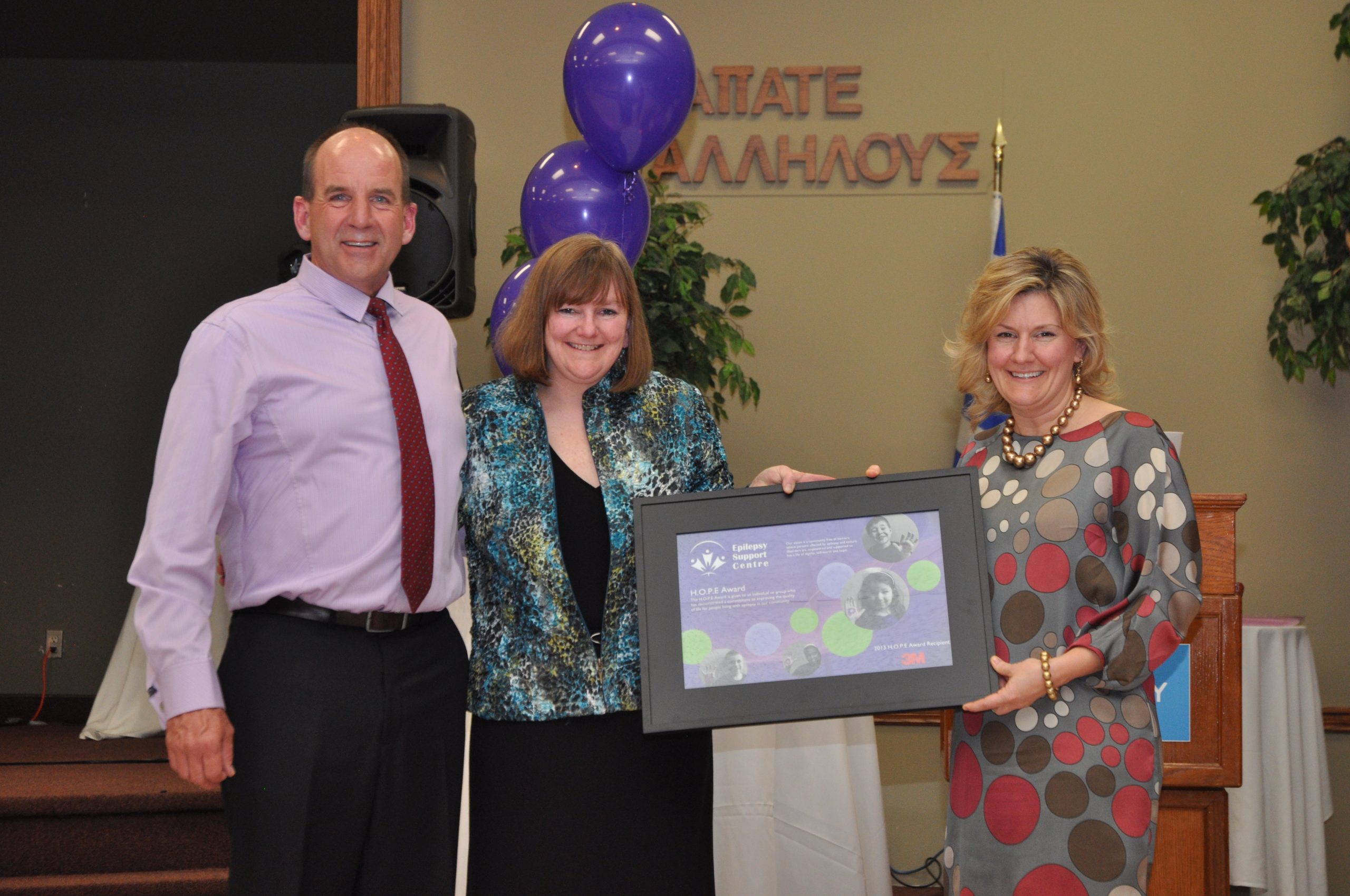 2012 – Happy Hills Resort and All About Horses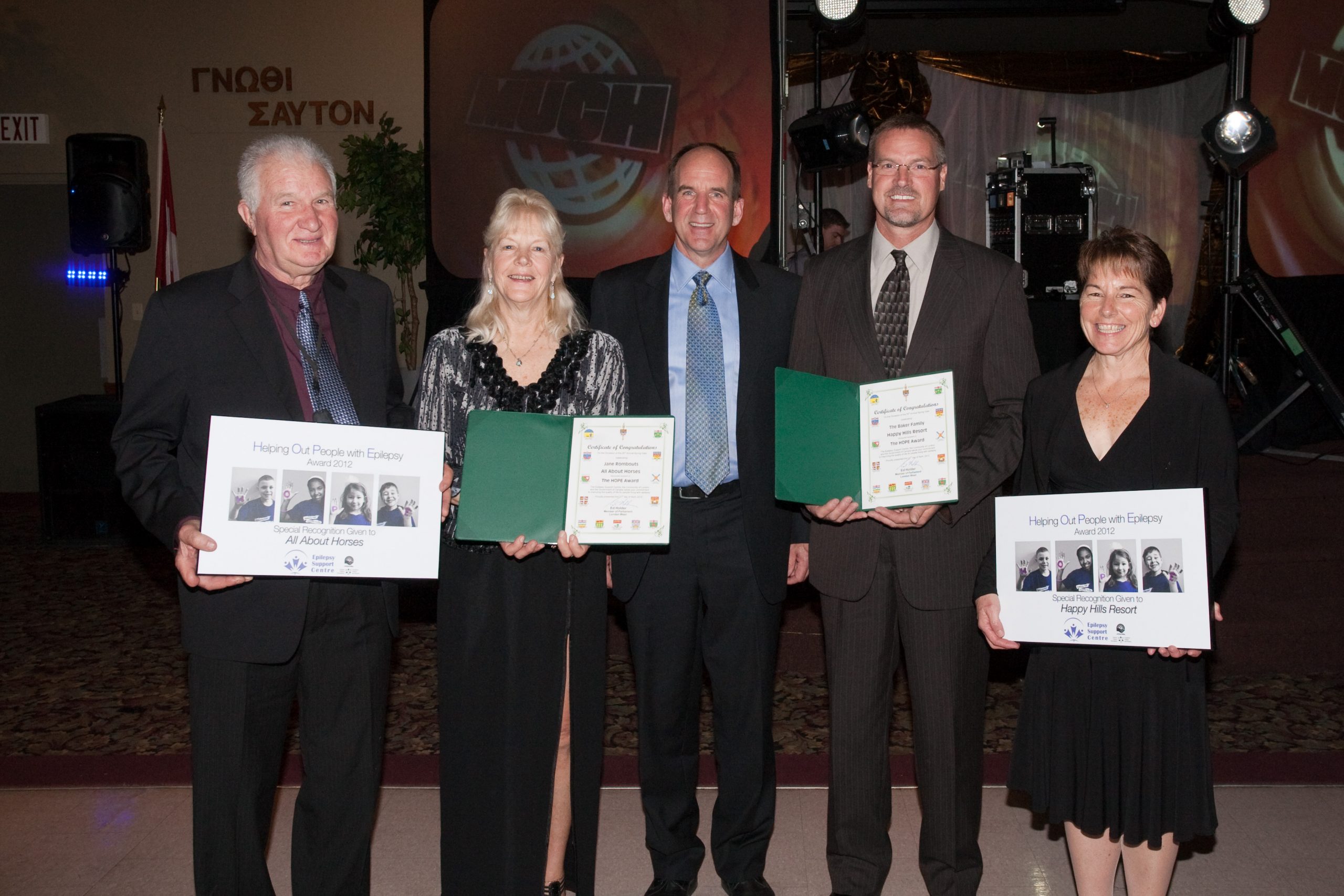 2011 – John Labatt Centre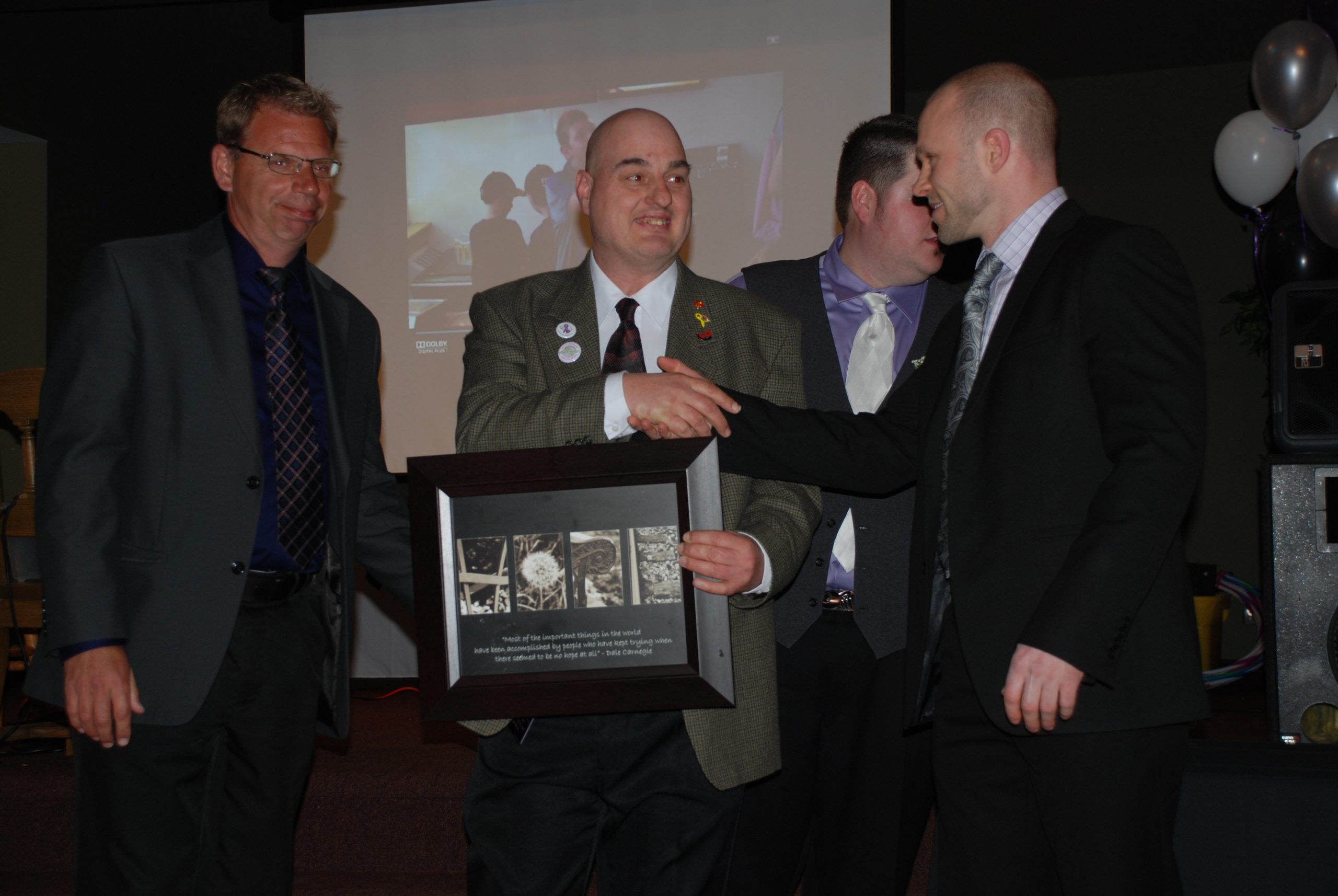 The John Labatt Centre has gone above and beyond by providing seizure first aid training to all of its staff and has promoted acceptance and inclusion for staff members living with epilepsy.
2010 – Craig Davis and the team at Producer's Post
A H.O.P.E. Award may be given to an outstanding volunteer, advocate, educator or donor. The staff, board of directors and members of the
Epilepsy Support Centre would like to congratulate Craig Davis and the team at Producer's Post – our 2010 H.O.P.E. Award recipients.
2010 – Bob Ledgley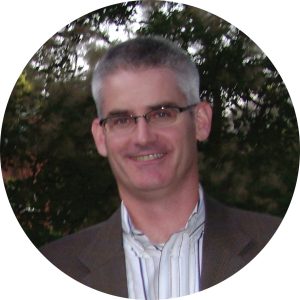 For the past 12 years Bob Ledgley, partner and lawyer at Lerners, has served as a volunteer on the Epilepsy Support Centre's Board of Directors. He has helped raise thousands of dollars in funding through his participation and sponsorship of our Annual Spring Gala, and Golf Tournament. He has greatly increased our profile in the community through his presence on United Way grant review committees. Bob has led this organization as a Board President for the past 7 years. During his tenure, we have seen unprecedented growth in the overall budget and reach of our agency including our expanded service to the residents of Sarnia-Lambton and Chatham-Kent. Under his leadership, we have moved from the basement office on St. George Street to our current house on Riverside Drive. This move gave us the visibility we needed in the community and the space to offer a children's camp and the Gift of Respect vocational program. On behalf of the staff, board, and clients of the Epilepsy Support Centre, we wish to recognize Bob Ledgley for being a pillar in our community and for Helping Out People with Epilepsy!