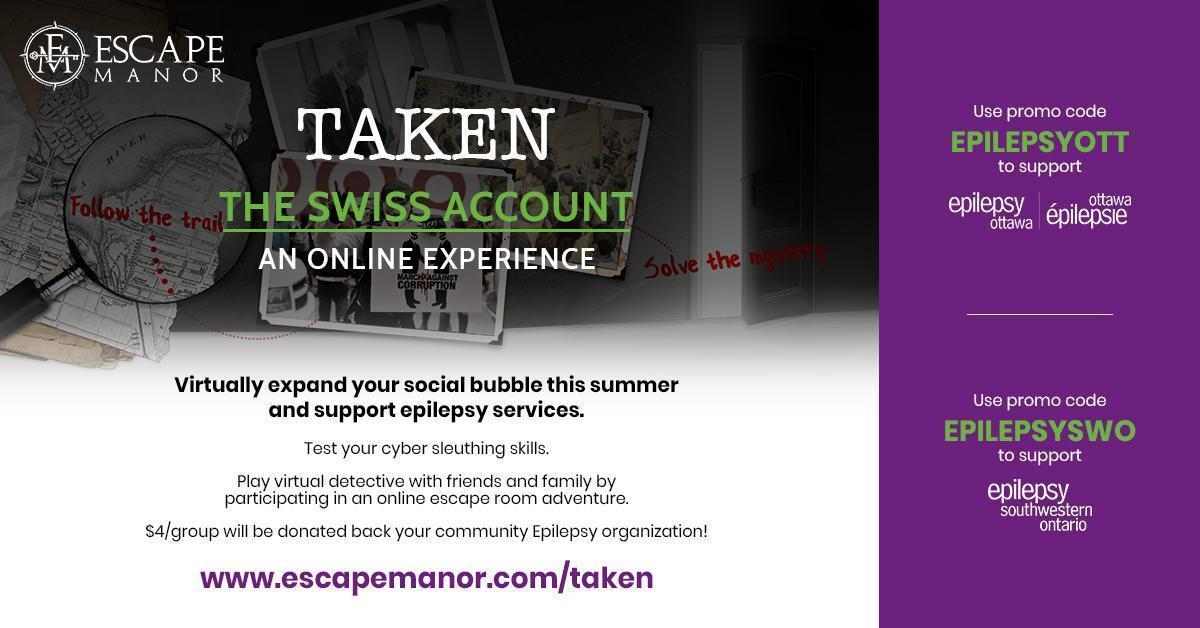 Stuck inside avoiding this scorching heatwave? Miss hanging out with friends and family? Looking for a fun way to support Epilepsy Southwestern Ontario?
WE HAVE A SOLUTION FOR YOU!
Try Escape Manor's virtual mystery – Taken: The Swiss Account.
RECONNECT WITH FRIENDS AND FAMILY OUTSIDE OF YOUR SOCIAL BUBBLE.
Play using a video conferencing program like Zoom, Google Hangouts, or Facetime and see how fast your team can help the United Nations release a kidnapped executive!
Use the PROMO CODE EPILEPSYSWO when purchasing the game ($19.99 + tax per group) and $4 will go to Epilepsy Southwestern Ontario.
Tell your friends and family. The more people who use our promo code means more fun and more support for epilepsy services in our community.
Visit escapemanor.com/taken to play. Don't forget to use the promo code EPILEPSYSWO.
Good luck, virtual detectives!