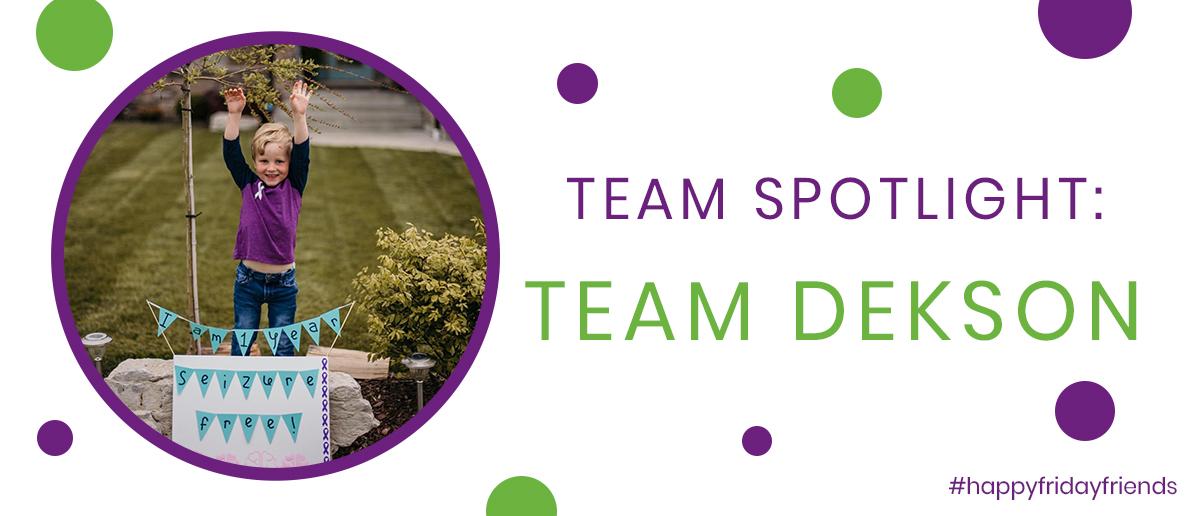 Happy Friday, Friends! Today we are highlighting Team Dekson. Here's why Team Dekson participates in Windsor's annual Seize the Day 2.5km/5km walk/run.
Team Dekson supports Windsor's Seize the Day event to raise awareness about epilepsy, decrease the stigma and encourage education. This event is an important opportunity to honour Dekson and his resilience through his epilepsy journey and to show him we are all there for him.
Team Dekson wants to encourage people living with epilepsy to never be afraid to lean on each other and to never feel alone in this journey. ESWO can connect you with like-minded people who can offer genuine empathy and advice.
— Team Dekson 💜
Register for the 4th Annual Windsor Seize the Day here:
http://ow.ly/84y850ABrLK
Register for the 7th Annual London Seize the Day here: http://ow.ly/mmhX50ABrLN