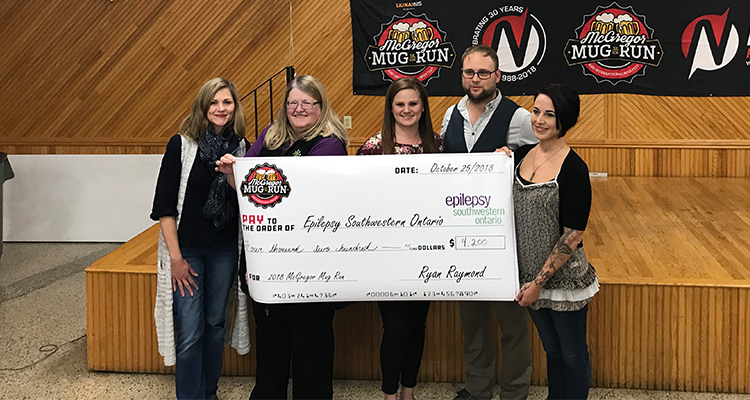 Thank you to Kristy and Ryan Raymond for their hard work and dedication organizing the Seventh Annual McGregor Mug Run and 50/50 hosted in Windsor-Essex on September 22, 2018. Over 300 people attended another successful Race. 
The McGregor Mug Run Annual All you Can Eat Chicken Dinner was held on October 25th, 2018. It was a successful conclusion to the 2018 Mug Run fundraising efforts for ESWO. Kristy and Ryan Raymond presented a cheque to ESWO for $4200.00.
On November 28th, 2018, the McGregor Mug Run held their first fundraiser for ESWO for 2019 by hosting a Holiday Cookie Exchange.  100 ladies baked 100 cookies each to exchange and enjoy.  Fun was had by all!
Thank you for your continued support of our organization.