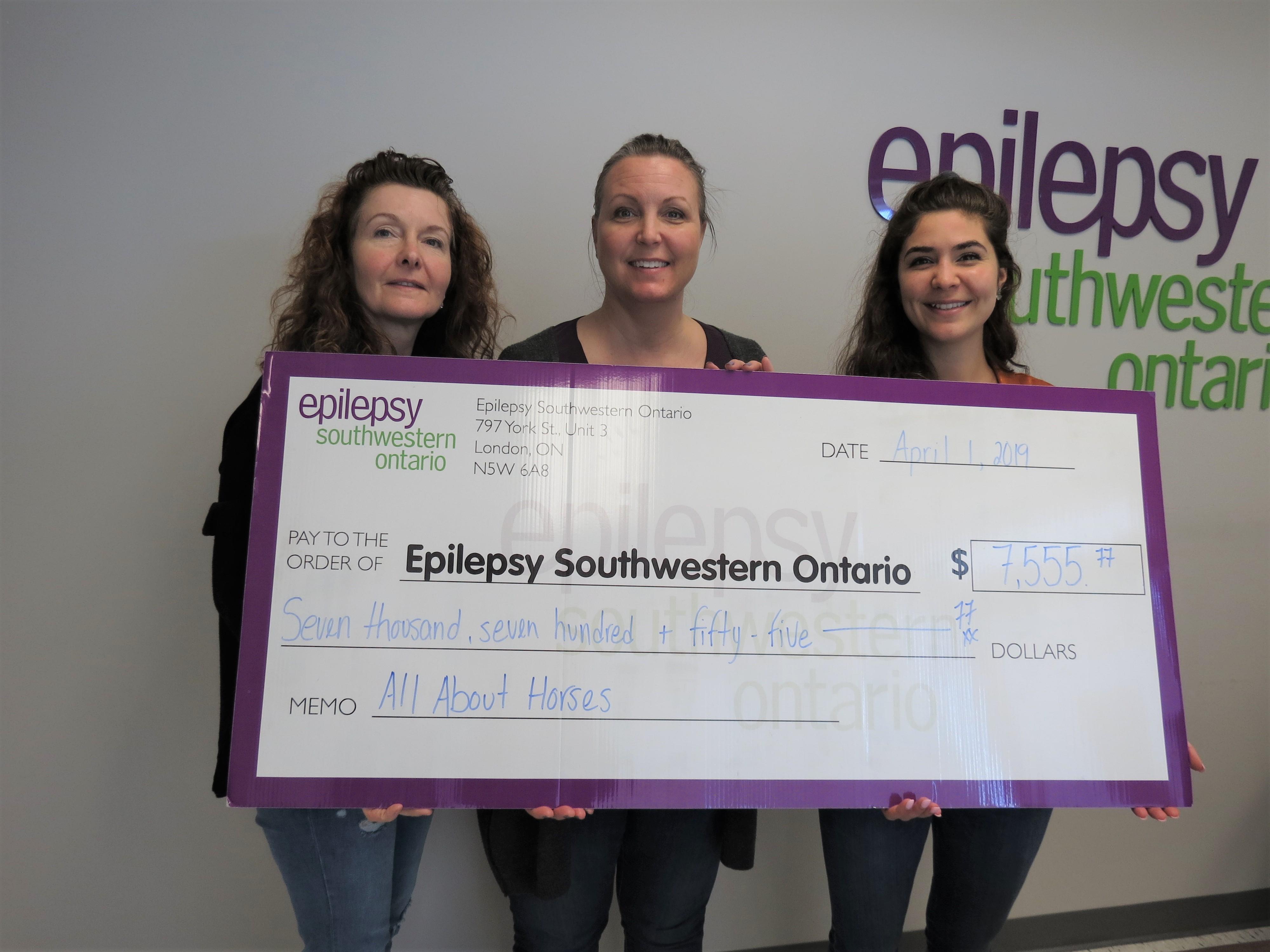 All About Horses would like to extend a huge thank you to all who donated and volunteered at the Epilepsy Purple Day fundraiser held March 24, 2019. 
Thanks to all who brought food, worked the various kiosks, led and side walked the horses, cleaned, served food and worked ticket sales.
Family, friends, neighbours together raised over $7,500.00! All proceeds go Epilepsy Southwestern Ontario. Together we made a difference!!
Participating Donors:
Sprucewood
Green hawk
Re-Ride
Foodland Forest
Sobeys Grand Bend
Kim Garside
Arkona Lioness Club
Lizz VanDerKant & Family
Lizzy's Catering
Tanya Hawkins Smith
Charlane Pursell
Masfranck's Dog Grooming
Westland Greenhouse
Thuss Greenhouse
Starbucks
Louise Jamieson
High Caliber Maple Syrup
Huron Heights Design
Cargill
Stonepickers
Diana Suglio
Ruth's Place & Bill VanDerKant
Emily & Sam Dolbear
Shari Bishop Thirty one
Ronald's Roost Rustic Creations
Inglis Cycle