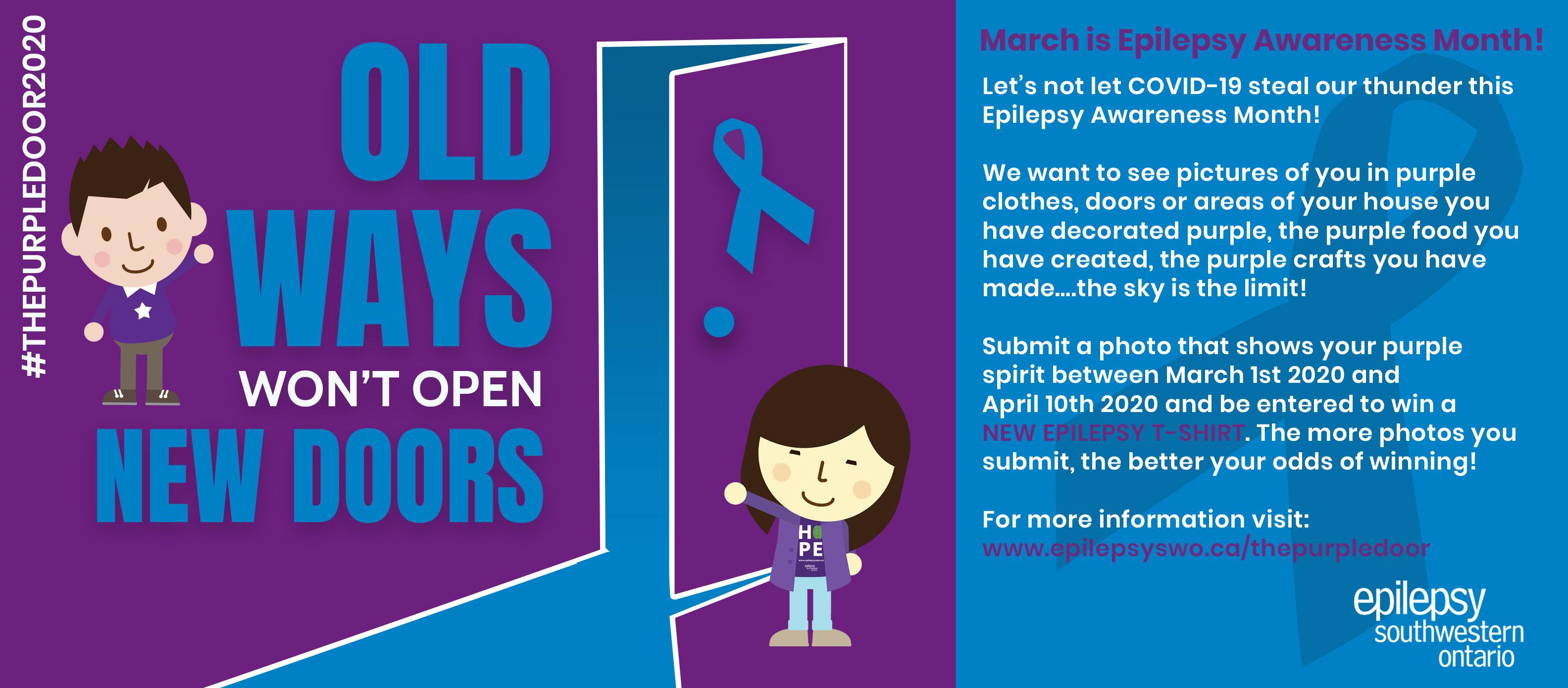 2020 Purple People Winners are...
Erin Chute
Michelle Mae
Linzy Knight
Melissa Miner Tellier
Rhonda Bradley
Epilepsy Warriors,
Let's not let COVID-19 steal our thunder this Epilepsy Awareness Month! We have expanded our Purple Door Campaign given the social distancing measures, and are introducing the Purple People Campaign! We want to see pictures of you in purple clothes, doors or areas of your house you have decorated purple, the purple food you have created, the purple crafts you have made….the sky is the limit! 
Here is how it works:
1. Take your photo
2. Either post your picture on social media using the hashtag
#THEPURPLEDOOR2020
(be sure to tag us) OR upload your photo to our website 
https://epilepsyswo.ca/thepurpledoor/
3. Every photo you submit will get your name entered into a draw to win one of our new Epilepsy t-shirts!  And…there will be 5 draws! The more photos you submit, the better your odds of winning!
4. The campaign ends April 10th, winners will be notified April 14th.
Let's do this! #PURPLENATION #EPILEPSYMATTERS