The Great Canadian Giving Challenge is an initiative of CanadaHelps.
Every $1 donated in June is a chance for ESWO to win $20,000 in a draw.
What is the Great Canadian Giving Challenge?
The Great Canadian Giving Challenge is a national contest hosted annually by CanadaHelps. In the month of June, every $1 donated (minimum $3 donation required) from June 1st through June 30th on CanadaHelps.org acts as a ballot to enter your charity of choice to win a $20,000 donation. All registered Canadian charities listed on CanadaHelps.org are eligible to win the $20,000 prize.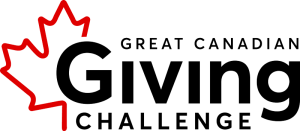 What would $20,000 mean for ESWO?
$20,000 would provide epilepsy education to 400 classrooms across Southwestern Ontario, creating a safe and supportive school environment for children living with epilepsy!
Epilepsy Southwestern Ontario relies heavily on our fundraising efforts, donations, and support from the community to operate. Your donation will help to ensure we can provide services and support to individuals and families affected by epilepsy in your community.
We need the help of our community to ensure support and educational services remain accessible to people living with epilepsy, their families and their communities. Consider making a one time donation or a monthly contribution. Monthly donations that are processed through CanadaHelps in June will be included as contest entries. Yay!
Here's what your generosity can do…
$20/month
will send a child living with epilepsy to summer camp, where seizures and helmets are no big deal!
$50/month
will educate an entire school about epilepsy and seizure first aid. Imagine the peace of mind this would bring to students with epilepsy.
$100/month
will provide individualized education and support sessions for twelve newly diagnosed families.
DOUBLE YOUR DONATION, DOUBLE YOUR IMPACT!
We're so excited that Coulter's Pharmacy & Home Health Care is our Matching Gift Partner for the Great Canadian Giving Challenge 2022!
*Coulter's Pharmacy will match donations made in the month of June! So donate today and we'll receive twice the funds. This means your donation can make a bigger impact on those living with epilepsy.