Epilepsy Southwestern Ontario is excited to announce that The ROOTS Community Fund has donated $8,000 to assist in the purchase of equipment for their new Youth Engagement Program (YEP!).
The new program is designed to help youth with epilepsy build resilience and social skills that promote their capacity to move into early adult life (and beyond), with greater self-confidence and self-acceptance. Funds donated will be used to purchase equipment and build a youth friendly space.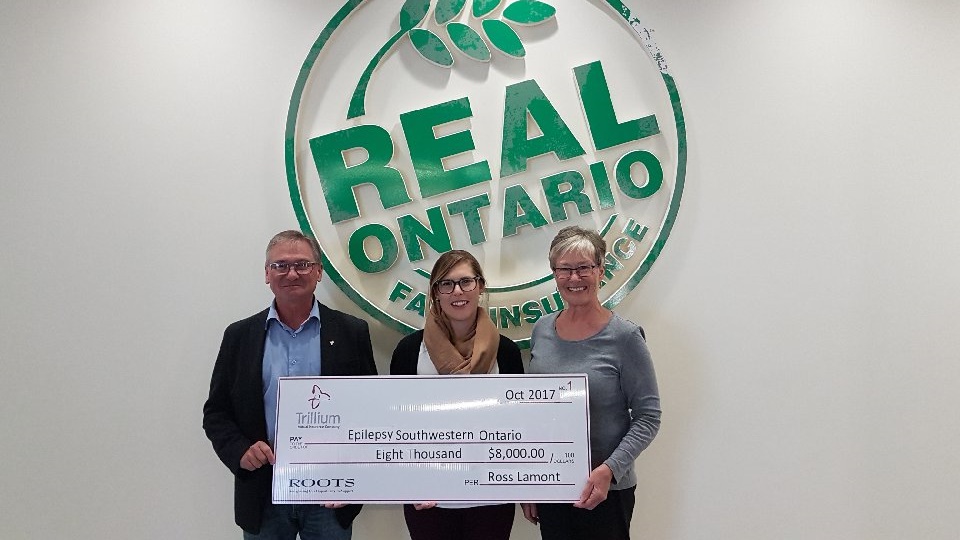 Attending the cheque presentation are from left to right: Ross Stone, Director for Trillium Mutual Ins., Bailey Tschirsow, Outreach & Events Director for Epilepsy Southwestern and Margaret Jack, ROOTS Council Member.
About The Trillium ROOTS Community Fund:
The Trillium ROOTS Community Fund was established by Trillium Mutual Insurance Company in Listowel, to administer the company's philanthropy program. Through ROOTS, Trillium continues to provide meaningful financial assistance and support to rural communities in which its policyholder members live and serve.
Media Release found here.